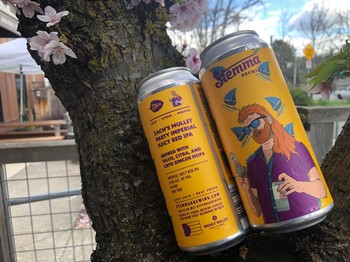 THIS. The man the pours those brews at Stemma, rocks that mullet with pride, and keeps the party in the back gets his own beer. Zach' Mullet Party Imperial Juicy Red IPA is brewed with Talus, Citra and Cryo Simcoe Hops, highlighting the beautiful malt profile for that retro yet modern craft experience!
A luck few of you will get autographed cans!
8% ABV. Available at your local DROP now.