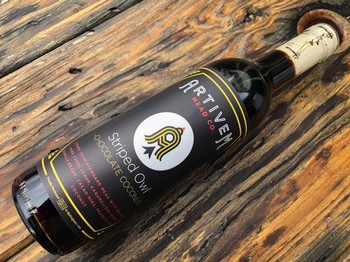 Striped Owl is inspired by the ever-popular "Samoa" Girl Scout cookie, and it delivers in a big way. Best described as a liquid, chocolate-covered, coconut cookie with caramel drizzled on top. Pair with a bowl of ice cream and enjoy this decadent mead while reminiscing about the good ol' days.

Made with coconut, cacao, caramelized honey, peanuts, Madagascar vanilla, and Belgian dark candi.
13.7% ABV. Available at your local DROP now.