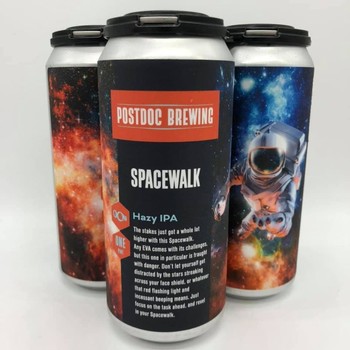 The stakes just got a whole lot higher with this Spacewalk. Any EVA comes with its challenges, but this one in particular is fraught with danger. Don't let yourself get distracted by the stars streaking across your face shield, or whatever that red flashing light and incessant beeping means. Just focus on the task ahead, and revel in your Spacewalk.
This hazy IPA's aroma bursts with fresh berries and orange blossom honey from across the galaxy and floated in at 7.0% ABV.
Available at your local DROP starting now.