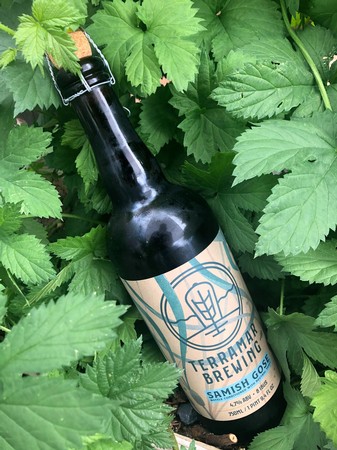 True to our vision, terramar's take on the classic gose captures the bounty of our land and sea. Featuring locally grown and malted grains, and
seawater harvested from samish bay. Kettle soured with a blend of lactobacillus strains and extended cold conditioning yields a unique and refreshing gose with tart, saline and umami notes. a briny mineral complexity with a rounded mouthfeel and crisp finish.
4.7% ABV. Available at your local DROP now.