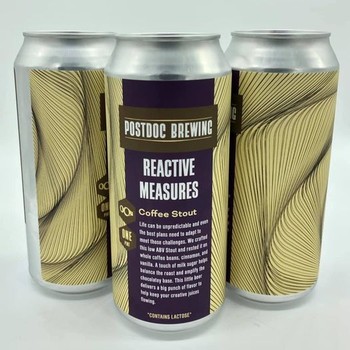 Introducing, for the first time in packaging, Reactive Measures!
Life can be unpredictable and even the best plans need to adapt to meet those challenges. We crafted this low ABV Stout and rested it on whole coffee beans, cinnamon, and vanilla. A touch of milk sugar helps balance the roast and amplify the chocolatey base. This little beer delivers a big punch of flavor to help keep your creative juices flowing.
This beer does contain lactose.
4.5% ABV. Available at your local DROP starting 2/19.