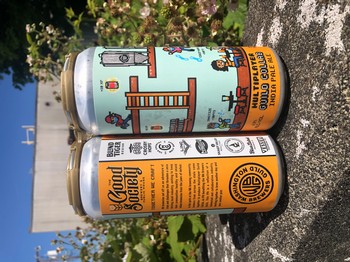 Hops: Azacca Cryo, Strata, El Dorado, Idaho 7
Grains: Two Row, Pilsener, Wheat, Flaked Wheat, Flaked Oats, Honey
About the Beer: A moderately hazy New England style IPA with aromas of tropical juices and flavors of stone fruit, pineapple, and a hint of pine.
6.9% ABV. Available at your local DROP now.