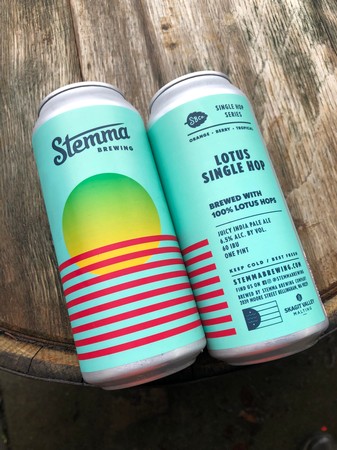 Next in our single hop series comes the Lotus Single Hop IPA (6.5% ABV)
Lotus is a fairly new hop use for us, giving off intense flavors of orange, berry and hints of vanilla. This juicy IPA is moderately bitter with medium body and lovely tropical aroma.
ABV 6.5%. Available at your local DROP now.