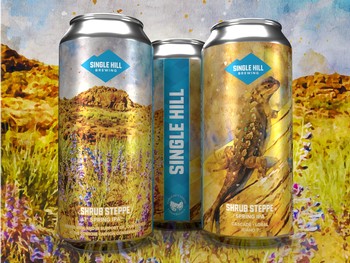 Shrub Steppe Spring IPA! We brewed this one with & in support of our friends at the Cowiche Canyon Conservancy. Featuring Cascade, Loral, and Idaho 7 hops, Shrub Steppe is designed to be the perfect post-hike beer this spring.

This one even comes with its own Spotify playlist!
Special thanks to David Hagan, & Ryan Anderson whose photos were used to create the label art. Also thanks to Cy & the whole crew at the CCC for helping to protect our shrub steppe habitat and working to connect people to nature.
ABV 6%. Available at a DROP near you starting 3/17.