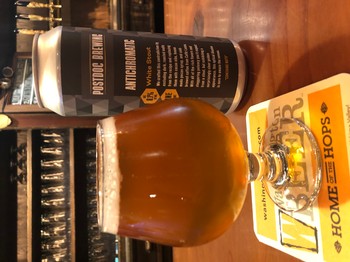 This White Stout has all of the rich flavors and staggering potency you' expect from a stout, but exhibiting a surprisingly clear golden appearance. We crafted this contradiction by excluding dark, roasted malts from the recipe and replacing them with cacao nibs, house made pecan syrup, and cold-brewed coffee from Caffè Lusso.

This optical illusion is sure to amaze the senses!
8.1% ABV. Available at your local DROP starting now.