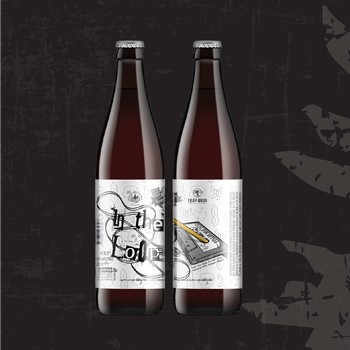 We've brewed beer many times with our friends at Trap Door, but this is one of the most unique! We combined gems from deep within our barrel collections to bring you this blend!
After blending, we added copious amounts of fresh Muscat grapes for our new beer to work on. After a vigorous refermentation we are left with a one of a kind beer. Lush vinous and mouthwatering aromas are followed by a sourness not for the faint of heart. The wine grapes leaves a candy-like flavor that lingers on, long after its gone.
ABV 6.2% Available at your local DROP starting 3/1.