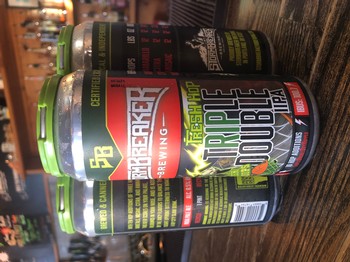 With ten hop additions of three hop varieties, Mosaic, Citra, and Amarillo, this beer scores on your palate, rebounds in your nose, and is assisted by the juicy flavors to balance the slight upfront bitterness to make this a rip city slam dunk.
Fresh hopped wiith Mosaic hops!
ABV 8.5%. Available at a DROP near you now.