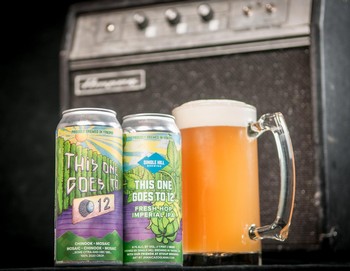 You see, most fresh hop beers go up to 10. This Imperial IPA collaboration with our friends at Stoup Brewing goes to 12. That's two fresher and hoppier. Loud, irreverent, fresher. When you tap into one of these amplified bad boys it's sure to send a tingle down your spine.

100% 2020 hop crop
• wet and kilned Mosaic from @bsrhops
• wet and kilned Chinook from @royfarms_hops
• wet Mosaic from @perraultfarms

Big shout out to @stoupbrewing ! That brew day was a blast!
ABV 8.1%. Available for a DROP near you starting 10/10.