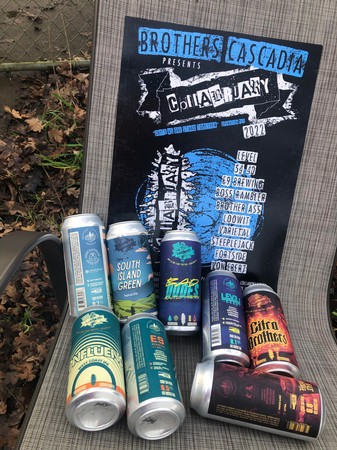 Brothers Cascadia is "going on tour"- kind of. They have partnered with 10 prominent PNW breweries on a special beer release per- and are releasing these beers throughout January and February.
This Super Bundle gets you a can of each (10 total).
These beers are special, and available in super limited quanties at the breweries that combined on each beer. Packmule will bring all of these beers to a DROP near you. Active Club members will get the poster and sticker as a bonus!
Actual release dates will vary. Here are the breweries that Bros Cascadia has partnered with:
Brother Ass (Vancouver)
Level (Portland)
Boss Rambler (Bend)
54 40 (Washougal)
E9 (Tacoma)
Loowit (Vancouver)
Varietal (Sunnyside)
Steeplejack (Portland)
Fortside (Vancouver)
Von Ebert (Portland)