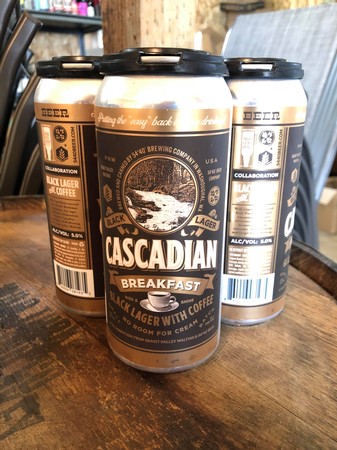 The refreshing jolt of black lager with coffee- no room for cream!

German style schwarzbier brewed with Munich malt from Skagit Valley and just a bit of German chocolate rye malt for color. In brite tank we steeped whole coffee beans from Fildalgo roasters for a light coffee flavor and bold coffee aroma.
5% ABV. Available at a DROP near you now.