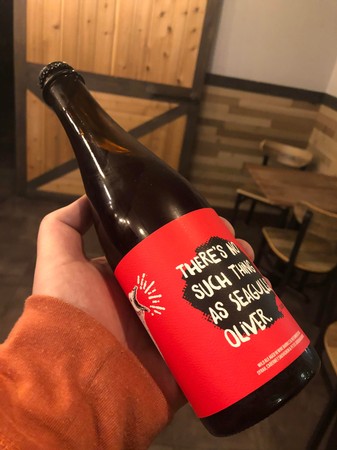 A blend of wild ale aged for up to 2 years in Washington wine
barrels, then refermented in stainless on Discovery Vineyard
Syrah (60%), Cab Sav (38%) & Petit Bordeaux (2%) grapes,
juice & skins for several months. The finished beer has been
naturally conditioned.
ABV 7.1%. Available at a DROP near you now.