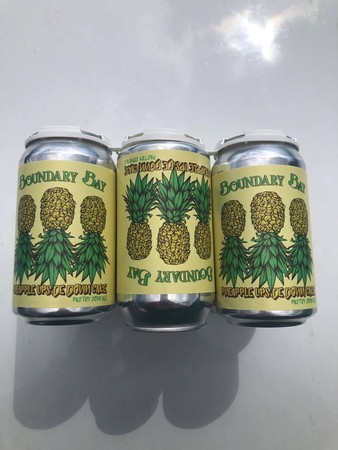 We are still wondering why we call it "pineapple" when the rest of the world calls it "ananas". We decided it's water under the bridge, and elected to brew rather than think too hard about it. From Florida to the Northwest - we present our Pineapple Upside Down Cake Pastry Sour.
Inspired by Brewer Connor's Grandma's Pineapple upside Down Cake recipe, our Pastry Sour utilizes our house lactobacillus culture to produce a distinctly-tart character. A blend of pineapple, peach, lactose, brown sugar, and pecan present a bready, cake-like medium-bodied kettle-sour balanced by a confectionary and tangy finish.

ABV 6.4%. Available at a DROP near you now.