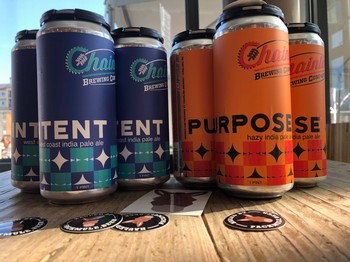 The creative minds at Chainline Brewing decided to take the experimental hop HBC 630, combine it with Waimea, Citra and Idaho 7, and create two different beers.
Intent is the 6.2% West Coast presentation. Purpose is the 7.2% Hazy preparation. Packmule took two of each and made this magic mixed four pack for you!
Try them today!

6.2% and 7.2% ABV. Available at your local DROP now!