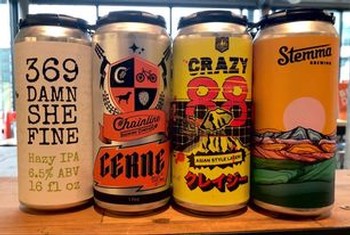 This mixed 4pack was created for Yelp! Elite Squad members. The virtual tasting event was recorded for our new podcast, Beer Me Roar.
Grab a four pack and play along with us! https://www.spreaker.com/user/14305552/yelp-event
This is mixed 4pack of craft beer from smaller breweries in Kirkland, Vancouver, Yakima and Bellingham. Each beer is a different style to provide you with a variety of what Washington has to offer!
This kit includes: